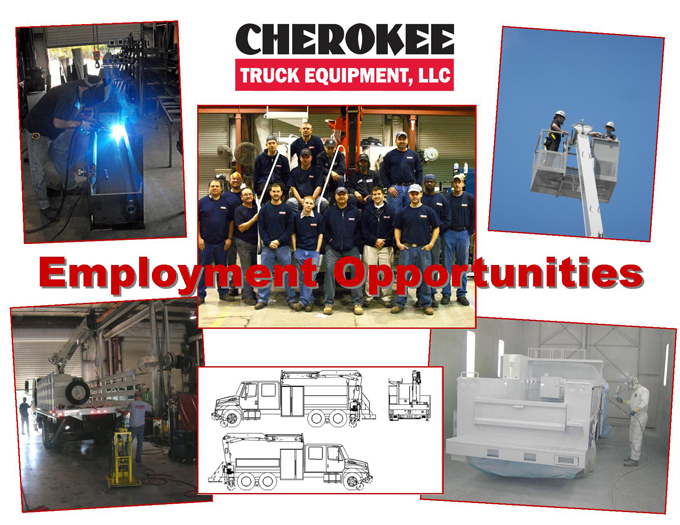 Engineer (1 position):
Mechanical or agricultural engineer with knowledge of AutoCAD. Candidate would be responsible for improving processes related to the assembling of truck equipment and the development of prototypes. Undergraduate degree in engineering required. Knowledge of hydraulic systems a plus.

Experienced Truck Equipment Technician (2 positions):
Ideal candidate will have their own tools, a strong work ethic and the ability to work in a team environment. Knowledge of electrical systems, hydraulics and welding needed. Starting pay commensurate with experience. ASE Certification is a big plus!

Parts Runner/Truck Driver (1 position)
Ideal candidate will have a class B CDL or be able to get one within 30 days.  The ability to lift up to 50lbs. is required.  General maintenance tasks will also be performed by this person.

Shop Support (1 position)
The candidate would be required to lift up to 50lbs.  Candidate will be responsible for supplying parts to the shop floor, receiving shipments and providing overall support for the shop floor.

Applicants should call: (423) 643-3588 for further info
or