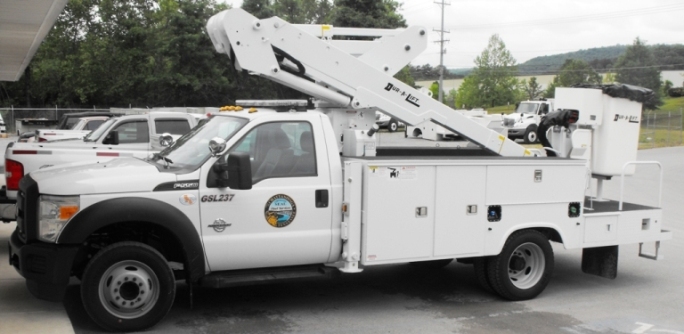 Cherokee Truck Equipment is a Proud to Be an Official Dur-A-Lift Distributor
Diversified Technologies (Dur-A-Lift) humble beginnings began in George, Iowa late in the 19th Century by providing blacksmithing services to local farmers who needed shoes for their horses or replacement parts for their wagons. Some of their first products ever produced are still on display today at the George, IA Museum. Over the course of time Diversified Technologies has evolved from a single room family run business into an aggregate of three separate manufacturing companies operating under one umbrella. Many of their present day employees are second and third generation, and many knew who they were even before they started grade school. Hometown pride and workmanship show in every one of their products. The Dur-A-Lift division of Diversified Technologies was incorporated in 1988. Since that time many improvements have been made to their equipment. They have also added several new models to their expanding product line. The latest of these includes the now-available Dur-A-Lift Material Handler & the 55 foot work height DPM55. With their wealth of experience, broad knowledge base, and a skilled labor force you can be sure that the Dur-A-Lift products you receive will be ready to perform, and with a their history to back up that claim, you shouldn't expect anything less than top quality products.
Dur-A-Lift Demo Truck Now Available!
2017 FORD F550 XL (Stock# 13972)