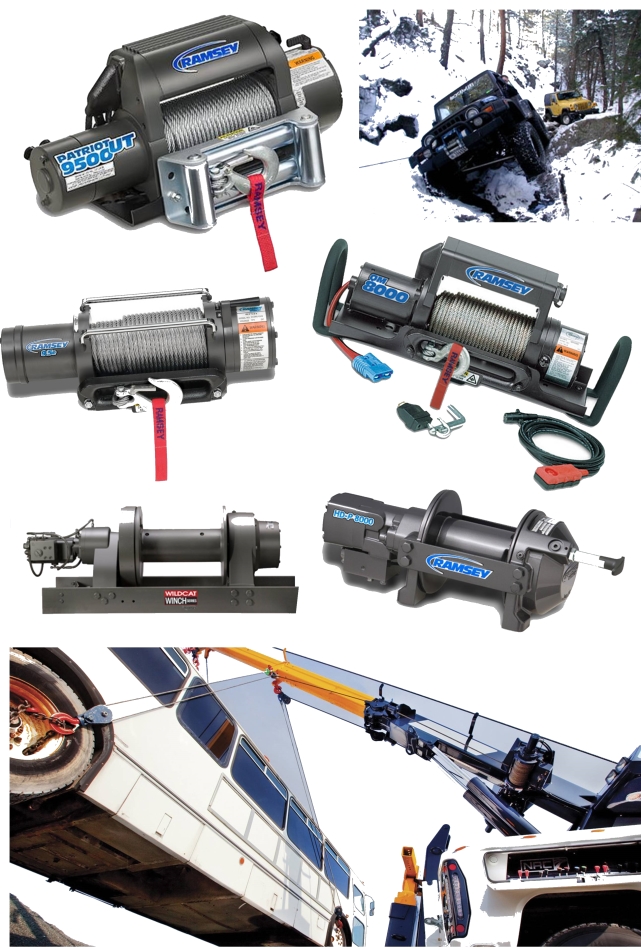 Cherokee Truck Equipment is a proud Authorized Dealer of the Ramsey Winch product line. The Ramsey Winch unique mission statement is listed below.
Ramsey Winch Mission Statement
Ramsey Winch will relentlessly pursue improvements in our products and services that will not only meet customer requirements, but will also consistently exceed expectations by:
• Establishing Ramsey Winch as a world class supplier of consumer and industrial winches by emphasizing quality in customer service, product design and manufacturing capabilities.
• Maintaining and expanding the reputation for being responsive and supplying products and services which meet Ramsey Winch's Customers' delivery and technical requirements.
• Building and maintaining a customer responsible organization to design, manufacture and market a competitively priced, broadly applicable line of consumer and industrial winches
• Developing a competitive advantage by attracting and retaining high talent people at all levels and in all areas of our business.
Ramsey Winch products include a full line Hyrdaulic Planetary Winches, Hydraulic Worm Gear Winches, Electric Winches & a numerous amount of Winch Parts & Accessories. These Winches and associated accessories are engineered & built specifaclly for applications in the Utility, Towing & Recovery, Industrial, Off Road  & ATV markets.  Your authorized dealer, Cherokee Truck Equipment, offers the complete line of Ramsey Winch  consumer &  industrial, World Class products.  Ramsey Winch products are available to the Southeats thru our locations in Chattanooga, Tennessee and Mableton (Atlanta), Georgia.
Contact Us for your Ramsey Winch Products Today!